SONORUN 2022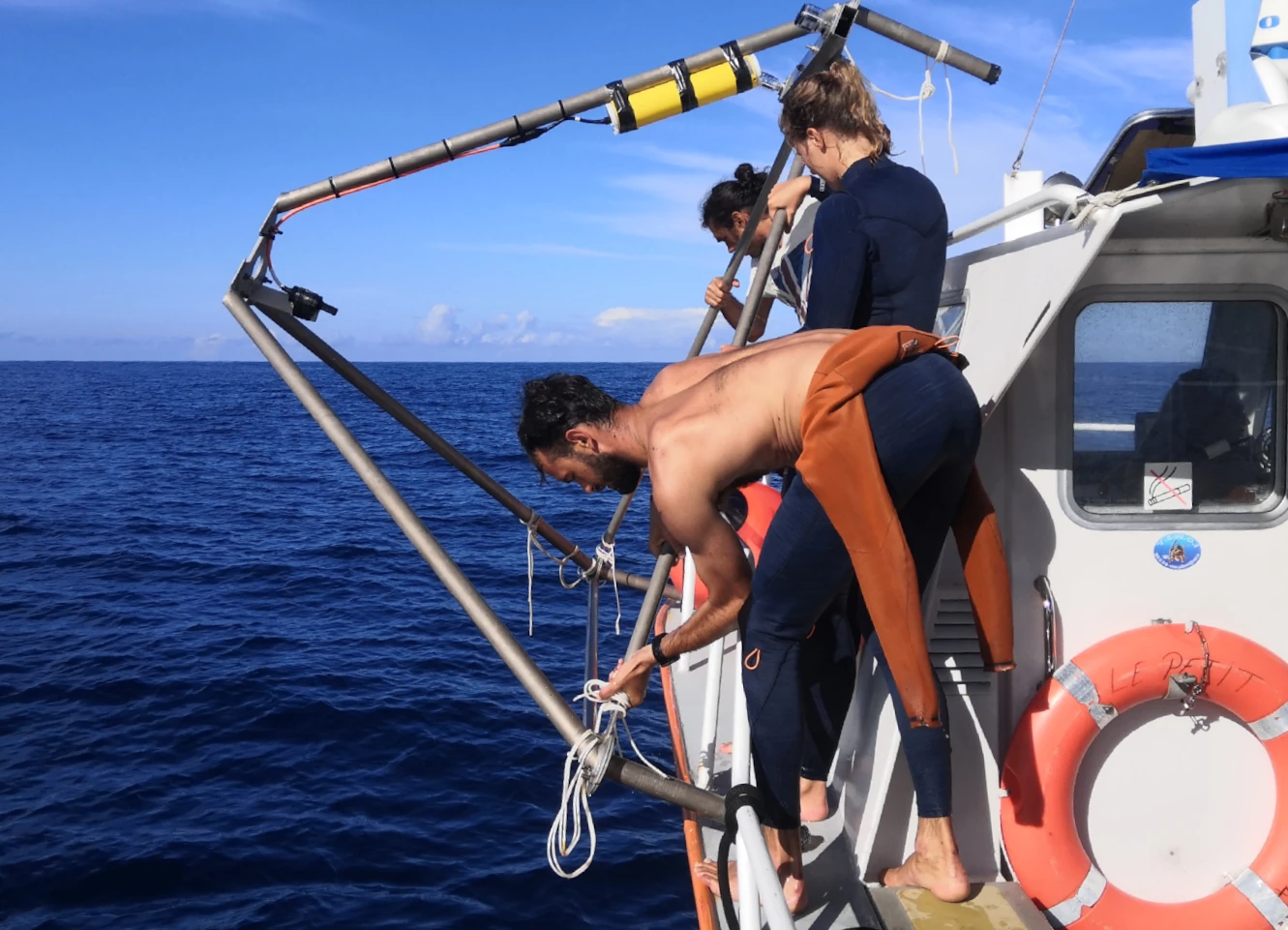 The operation carried out in Reunion Island in November 2022 allowed to record 32 sites of the outer reef slopes in order to establish a baseline of their soundscape. In parallel, stereo-cameras fixed on the devices filmed the assemblage of fishes present on each site. These images allow us to better identify the acoustic signatures associated with the presence and abundance of these fishes, and thus to refine our monitoring indicators. 16 of these sites are monitored by the Global Coral Reef Monitoring Network (GCRMN) and Reserve Effect programs. The results of our study will be compared to the results of these traditional programs. This comparison will highlight the new information that managers could benefit from thanks to our solution.
continuously monitored sites over 24 hours
Others achievements
Passive acoustic monitoring of coral reefs around Guadeloupe Island from 2023 to 2024 in collaboration with the Office de l'Eau de Guadeloupe.